Ready-Made Business Solutions 
Grow Your Business.
Make it Fun.
Let authenticity be your super power.
Don't chase the money. Focus on contributing positively to your community with a value-creation mentality and be loved by your customers.


Share Your Business Goals.
Share all your business goals, and personal goals if you are the business owner so that we can factor in your lifestyle needs.


We review our Solutions Toolkit to see if we have something for you.
Fundamental things like CRM Implementation, Lead Generation, and Effective Marketing can benefit most of you.

You can choose from DIY, Guided Implementation, or Done-For-You Service.
We will demonstrate how you can achieve your goal faster with our help. You can decide the level of support needed.
Inspiring
Everyday People
To create
Fun + Sustainable
Businesses.
Build a Businesses Based On Your Skills & Interests
You have built some skills in life. You've also got some things that you are passionate about more than most!
Build a satisfying company that can stand the test of time to benefit future generations.
We work with select businesses upon application. We are a human-powered business and we'd like to get to know you. We are on the look-out for people that are facing growth challenges in their business. We will help you build a solid roadmap to grow and future-proof your business.
Make Your Plan.
See it through.
Enjoy the Process.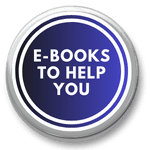 Here's a quick guide to improving your workflow!
2024 Must-Have Business Checklist is now available, ask us for a copy today.
We are
interested
in your
industry.
We have built ready-made solutions for select industries. We are always open to creating more.
Ready to Go?
Email Us Now.